Tech inspiring stories: The unexpected birth of Slack
If your professional activity involves a lot of teamwork, remote task resolution and, especially, if your field is related to the Tech world, you've probably heard about Slack.
Slack is a work-centered communication platform, that gives companies the possibility to replace the standard e-mail with and intelligent and more practical system.
Instead of stressing over a saturated inbox, Slack organizes different conversations on specific channels and enables the user to select the threads that should be prioritized.
At the beginning of last year, 10 million people were using Slack. Nearly 600,000 organizations were implementing it on their teams, and 1 billion messages were being sent weekly.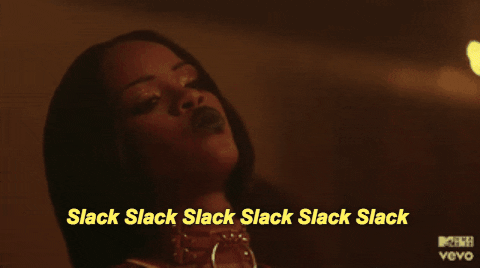 Slack was launched in 2013, after a series of difficulties and wrong turns (including a large investment in the creation of a videogame that didn't work out). Today, it's reported valuation is over $7 billion.
How did it happen?
Stewart Butterfield: Always returning to his start-up roots
Stewart Butterfield is not only known for creating Slack.
Before this corporate-communication system, Butterfield cofounded Flickr -a photo-sharing digital platform -alongside his then-wife, Katerina Fake.
Originally, Flickr was a side feature for a Ludicorp's MMO (Multiplayer Massive Online Game) called Game Neverending -the real gem on Buttersflied heart at the time.
This feature, a simple photo-sharing functionality, had the potential to spun off into its own service, considering that a social network of these characteristics didn't exist back in 2003 (in fact, Facebook didn't add the photo-sharing aspect until two years later).
What made the most noise among users and tech-industry professionals was the FlickrLive chat service, which allowed users to swipe photos in real-time (an absolute novelty in 2004).
The first one to take notice of this was Yahoo, and Flickr got bought in 2005 by the search-engine giant.
Everything changed for Ludicorp, and Butterfield himself went to work there for the next three years.
But nor for long.
According to the Flickr cofounder, Yahoo managed to "turn blue" any attempt of real innovation, chocking and forcing it to circle around the savage competition logic of the big tech companies.
His resigning letter demonstrates all of Butterflied's personality, and became famous among his co-workers: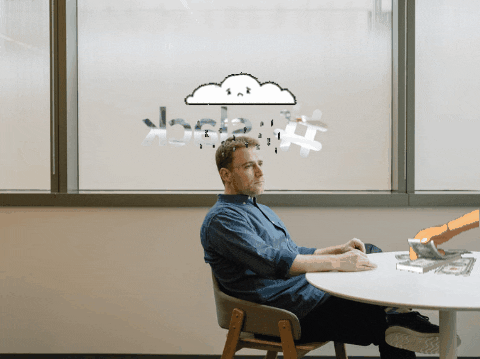 Please accept my resignation, effective July 12. And I don't need no fancy parties -reads his letter –I will be spending more time with my family, tending to my small but growing alpaca herd and of course getting back to working with tin, my first love.
Six months later he was back on the start-up world and gave birth to Tiny Speck with several Ludicorp ex-colleagues.
The second round of gaming: Knock Out
The first major project of Tiny Speck was Glitch, a browser-based nonviolent MMO, where players were invited to "play nice".
Players created avatars and wandered through this imaginary world. There were tasks to perform, objects to acquire and points to accumulate along the way.
Glitch was intended as a world where people could "live" in -setting up homes and businesses, throwing parties and tangling with the in-world administrative bureaucracy.
After understanding the world's logic, people could even hack it to create their own pseudo-games (all of this intended by the creators).
Glitch was once reviewed as a crossover between Monty Python and Dr. Seuss on acid.
Most of the critics declared themselves confused and, even tho the game generated a pretty strong cult audience, it was shut down after one year of circulation.
A bold move and a big realization
After Glitch's failure, Tiny Speck still had money from one of its investors, VC Investments.
Instead of giving the money back, Butterfield and his close team decided to do something (anything) with it.
During the development of Glitch, the team was using IRC to communicate.
This messaging system pretty soon was not enough and, instead of choosing a middling team messaging software (giving, also, the limited budget), Tiny Speck decided to create it's own.
With the operation of a specific project in mind, they added different hacks to their messaging system to include more features. This went on and on until the day Glitch died.
At this point, the team had a turbocharged communication platform: Slack.
After realizing the potential they had in their hands, in 2013 they devoted completely to this new platform.
By June, everybody was inviting friends from other companies to use it, including BuzzFeed.
As a farewell to the Glitch community, Tiny Speck released a good amount of pieces of code and game art. This helped ex-Tiny Speck employees to find new jobs related to their talents, and Slack goes on with its mission of making people's working lives easier, more pleasant and more productive.